Hand applied tape wrapping machine
The pipeline handy tape wrapping machine can be applied up to 2 layers of tape with overlapping degree of up to 75%. This device is designed for a 4 to 56 inch pipes and, due to the nature of the design would increases the accuracy, wrapping speed and tape wrapping uniformity .
In this device, the tape is placed in the desired location, then the percentage of overlapping will be adjusted and the machine will start its work. Increasing the wrapping speed, precision of the strip pulling force and the accurate overlapping ratio are the unique features of this device, which can be used for low and medium diameter pipelines.
The most important features of this device include:
Ability to change Overlap accurately
Ability to change tape applying tension
Ability to apply up to 2 layers simultaneously
Portability and ease of use
Ability to apply uniform tension
Increase the wrapping speed by 8 times.
[aparat id="dRLCX"]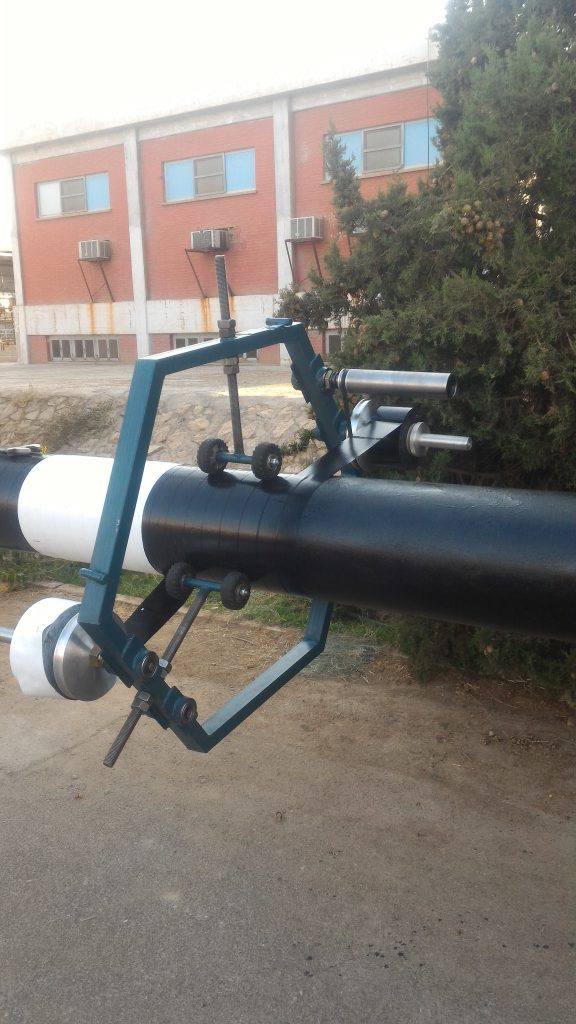 [embedyt] https://www.youtube.com/watch?v=emASxq1HuTU[/embedyt]