The Rotating Cage is one of the promising laboratory methodologies to evaluate corrosion inhibitors. Several coupons are supported between two Teflon holders mounted at a fixed distance apart on a stirring rod.
Application: Simulates the behavior of corrosion inhibitors in tubes containing oil or chemical products at high speeds
Standards: ASTM G184 (Download)
This test is a very economical method for evaluating the corrosion rate and evaluating the corrosion behavior of inhibitors, with the minimum need for continuous operator monitoring. This machine is designed and manufactured in accordance with ASTM G184 standard in Knowledge Base of Mirab Industries. This machine can test up to 8 samples with dimensions of 19.55 mm, with a thickness of approximately 3 mm.
Specifications:
Capacity 7 liters, transparent plexiglass or borosilicate glass according to the requirements and working conditions.
Possibility to increase and control the temperature up to 80 with anti-acid heating element.
Temperature Controller with anti-acid coating.
pressure gauge for controlling the pressure with a precision of 0.2 bar.
It has a magnet drive system to drive power to the rotating shaft.
Rotation can be controlled in the range of 300 to 1000 rpm.
Gas inlet and outlet and possibility of injection of H2S gas with complete sealing.
Fully air and waterproof.
Can test up to 8 metal samples according to ASTM G184-16 standard.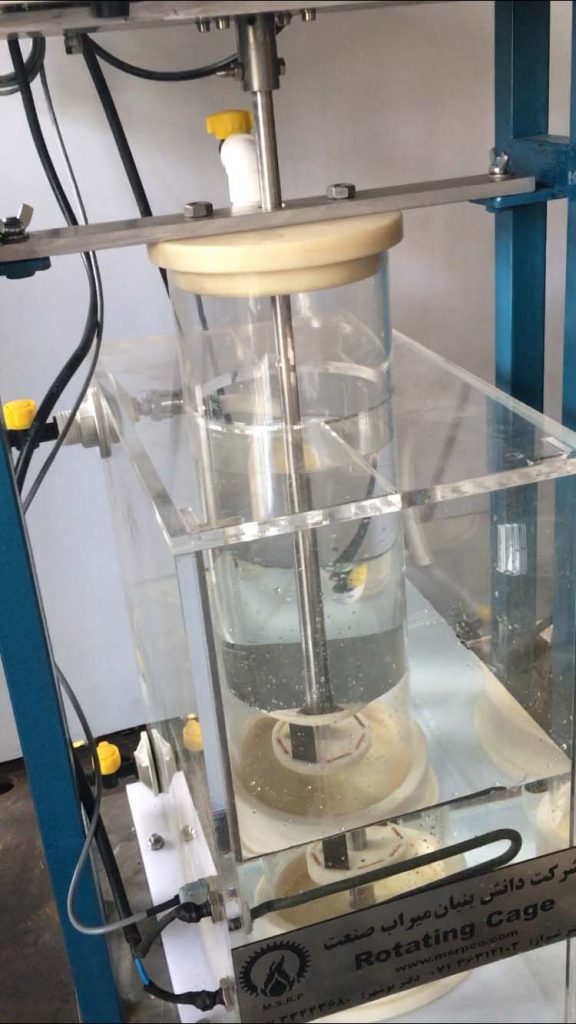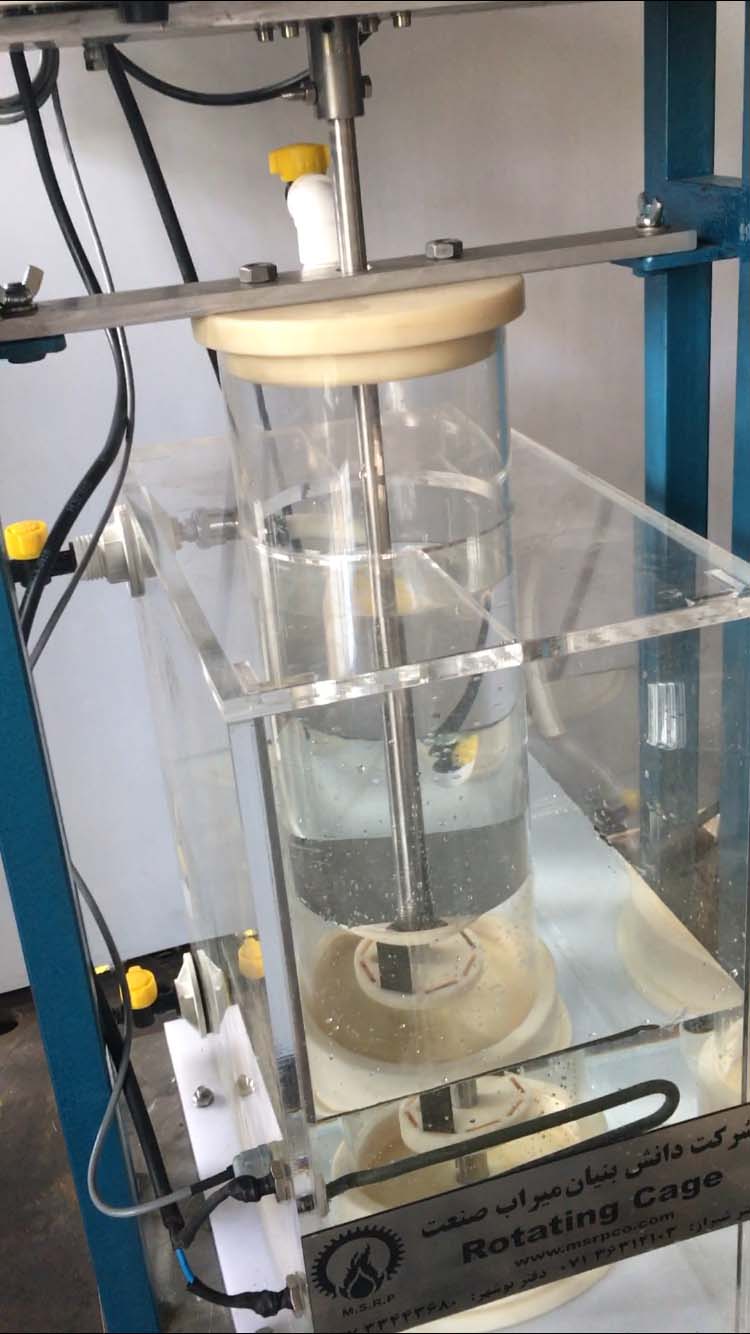 [aparat id="BD1Sz"]
[aparat id="G4KzA"]
[embedyt] https://www.youtube.com/watch?v=r9RxXYITC1g[/embedyt]